Next-Gen Strategic
Procurement
Akiro means "procurement" in Esperanto, the universal world language. Just as the origin of our name indicates, we strive to become the platform for connecting people with different backgrounds, cultures and languages to change businesses for the better forever through procurement strategies with purpose and sustainable business value. In our labs we are developing the future of ProcureTech.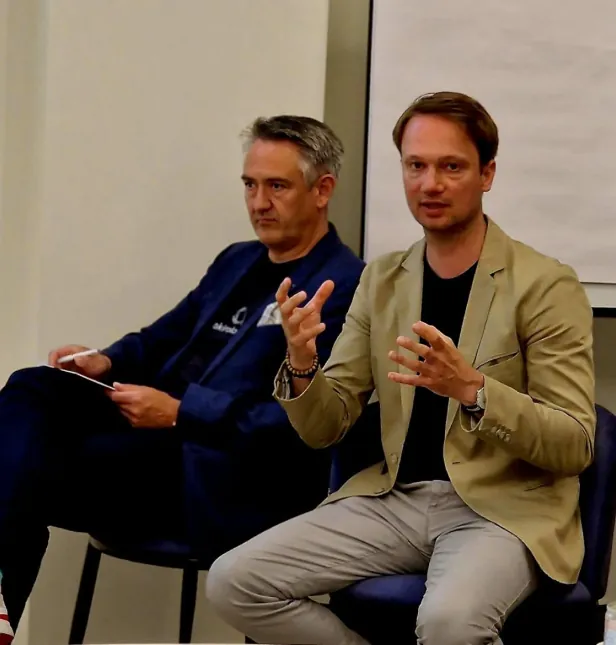 akirolabs is an AI-powered SaaS platform designed to elevate procurement from a tactical function to a strategic business partner orchestrating value chains. Our cutting-edge solution enables the self-sufficient development of procurement strategies, providing a ready-to-use framework that organizations can adapt to their unique needs and contexts.
Our comprehensive category strategy management solution brings traditional category management to new heights by leveraging AI, fostering extended collaboration, and utilizing data from multiple sources and extending it beyond category taxonomy. With a purpose-driven focus, akirolabs emphasizes purpose and meaning, addressing the numerous ESG-related challenges organizations face and helping procurement earn recognition as more than just a cost killer.
Having won many prestigious awards and recognitions, akirolabs is a recognized leader in AI-driven procurement technology landscape.
We are a dedicated team of experts.
Michael Pleuger
Co-Founder, Strategy & Growth
Detlef Schultz
Co-Founder, Vision & Customers
Christoph Flöthmann
Co-Founder, Product & Technology
Tim Ergenzinger
Co-Founder, Finance & Operations
Dr. Oleksandr Kondratiuk
VP of Engineering
Jens Rassloff
Chairman of the Board
Kanti Prabha
Tech & Customer Success Advisor
Warrick Cramer
Serial Entrepreneur & Advisor
Dr. Karsten Machholz
Chair Customer Advisory Board
Fredrick Spalcke
Advisor | Ex-CPO Philips & Huawei
Join the talented team which is here to drive success.
akiro is advancing better procurement
At akiro, we believe in enabling better procurement and delivering procurement success to our customers.
Our Valued Investors and Partners
We are proud to have the support of these esteemed investors.
Augment Your Strategic Procurement Today
Unlock the Power of Collaborative Human Intelligence and AI with akirolabs! 
Book Your Demo to Experience Smarter Strategic Procurement in Action